Product Description
Buried IP66 Outdoor Recessed Deck Light Underground Lamp
Underground lamp is a kind of lamps and lanterns, the lamp body of the material is stainless steel , firm and durable, impermeable water, excellent heat dissipation performance;
The surface cover is made of 304# stainless steel, which is anti-corrosion and anti-aging.Silicone sealing ring, excellent waterproof performance, high temperature resistance, anti-aging;
High strength toughened glass, strong transmittance, wide radiant surface, strong load-bearing capacity;
All strong screws are made of stainless steel;Protection level up to IP67;Plastic embedded parts are optional for easy installation and maintenance.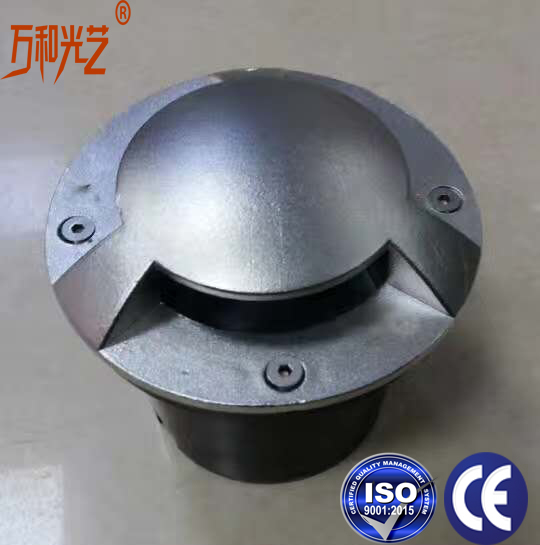 Application
Buried lights well are round in shape, it is widely used in shopping malls, car parks, green belts, parks, tourist attractions, residential district, city sculpture, walking street, building steps etc, mainly is buried in the ground, used for decoration or instruction lighting purposes, also used to wash the wall or trees, its application has considerable flexibility.

Advantage

Underground light has small size, low power consumption, long service life, strong and durable, easy to install, chic and elegant, leakage proof, waterproof;
1. Long service life of LED light source, almost no need to change the bulb without accidents, one construction, several years of use.
2. Low power consumption, no need to pay high electricity charges for lighting and beautification.
3. Water resistance, dust resistance, pressure resistance and corrosion resistance
4. Long life, light source life more than 50000 hours, rich and gorgeous color, there are a variety of colors to choose;Easy to control, can achieve the function of color change, high brightness, low energy consumption, soft light, no glare, lamp efficiency more than 85%.