Product Description
Intelligent alarm systerm led kitchen ceiling lamp
LED intelligent ceiling light is a kind of LED as a light source, installed in the interior of the room, the appearance of the light design for the upper part is relatively flat, installed close to the roof, like adsorption on the roof.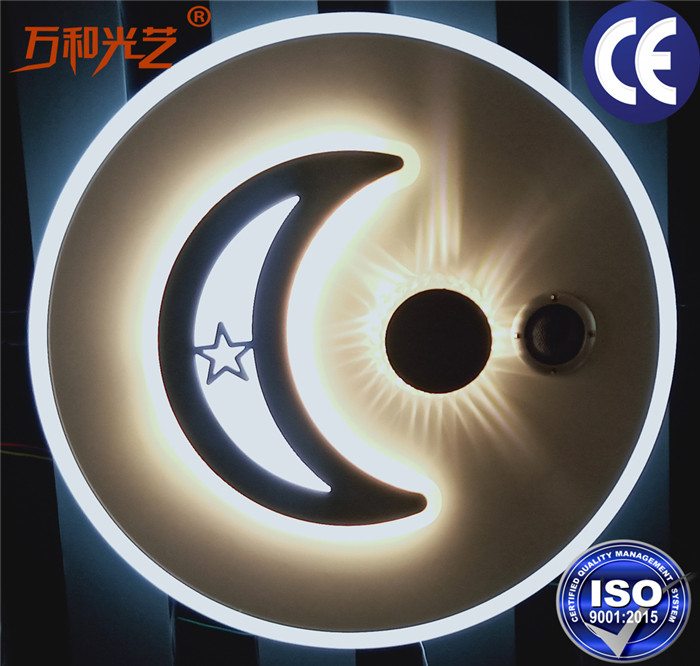 Advantage:
Remote alarm-When people are not at home, as the electrical line aging or other electrical equipment suddenly increased the current which cause a fire, then the phone's remote alarm function will be activated.
Smoke detect alarm-When there is a gas leak in the home, the combustible gas sensor is activated to provide a remote alarm.
Alarm clock function - can indicate the time and sed our aueio signals or other signals according to people's present time.
dreamlike light-make your life with coulrful life.
Water leakage alarm-When there is a water leak in the home, it will immediately call the police to minimize the damage of the home.
There is also two ways to control this ceiling light: mobile APP control, monitor control,you can choose which you like.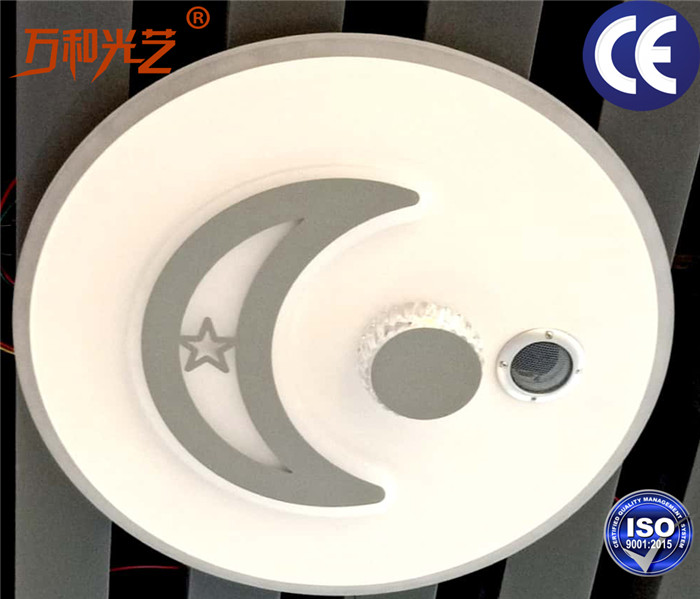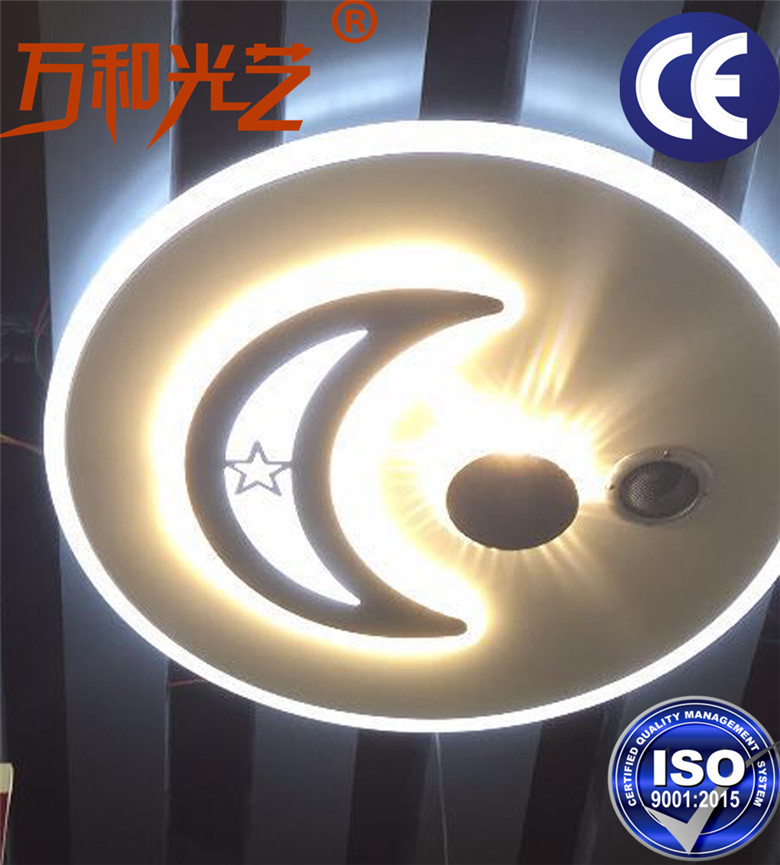 Th