Product Description
Smart Remote Control 135W Parlor Ceiling Light
intelligent ceiling lamp is developed from ceiling lamp,our smart ceiling light has the basic function,like air purification and uv disinfection.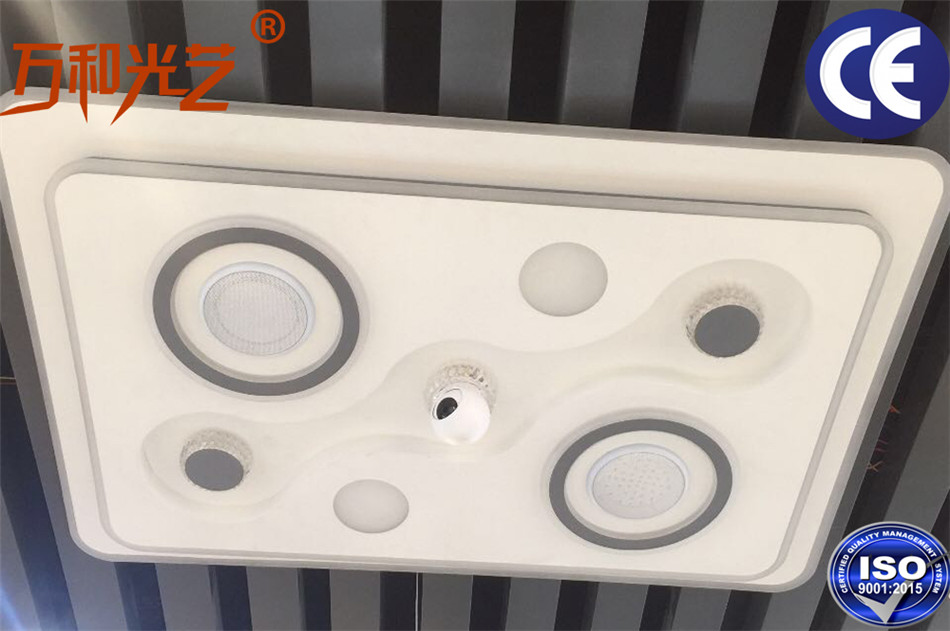 our intelligent ceiling lamp contains parlor,master bedroom , guest bedroom and kitchen ceiling light.the additional function is different for different item.
for example,parlor ceiling light has monitor function for parlor zone,while master bedroom ceiling lamp has beauty function,kitchen ceiling lamp has water and gas leakage function,you could choose according to your request.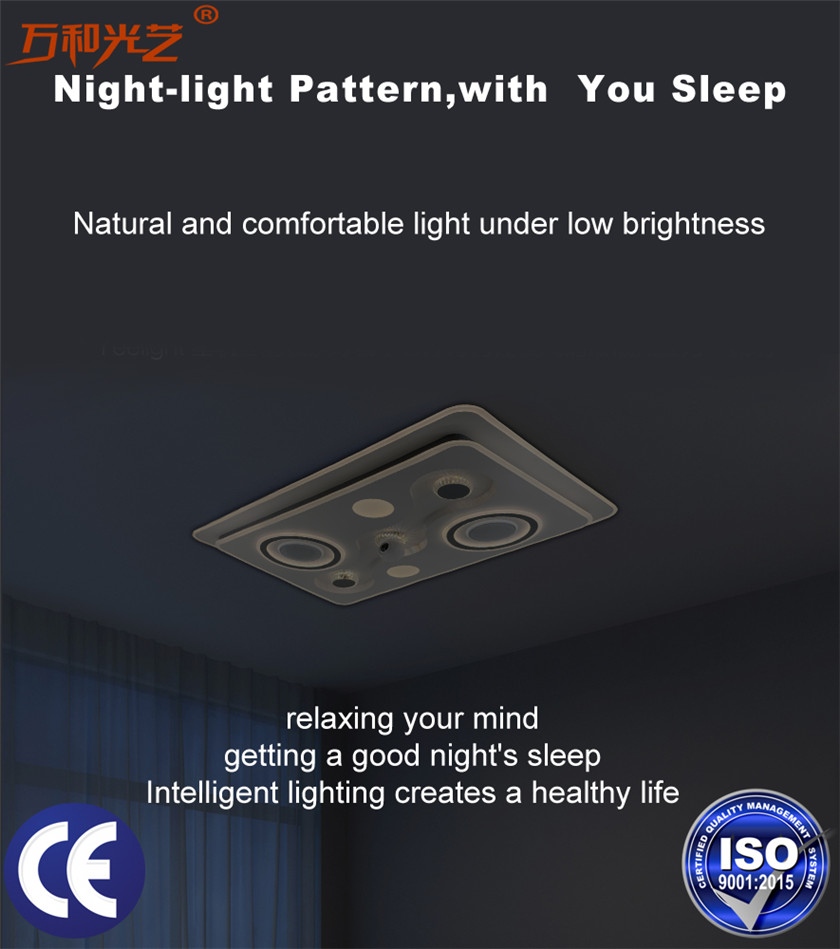 Application: living room/parlor
Advantages:
1. Remote control Remote alarm
2. Voice Control Voice Talkback
3. Disinfection function Air purification
4.Intelligent App control