Product Description
Wifi Smart LED Ceiling Light Wall Switch
We have research and develop first set intelligent ceiling lamp in the world,Start a new revolution in the lighting industry. The street light series have became industry benchmark item.
function one is remote monitoring. There is a camera in the light,and it can rotate freely and capture pictures.When there is stranger person to your home,then The camera will have an automatic tracking and capturing process,then it will sent alarm message to your phone and save the picture within 2 weeks.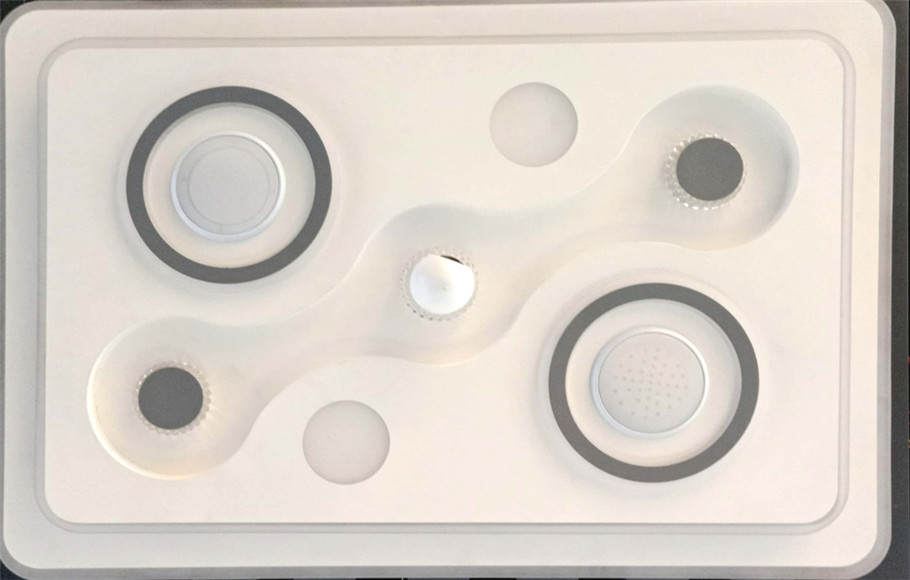 Function two is remote intercom with no distance limitation.that's mean you could talk with your family number when you out of home.
Function three is disinfection with ozone.like this,wanhe wanhe,turn on disinfection function, then it works and it needs 10 minutes for 10 square meters. wanhe wanhe,turn off disinfection function,then it will be stop.
Function four is air purification. Show as follow: wanhe wanhe,turn on air purification, then it works and it needs 30 minutes for 10 square meters. wanhe wanhe,turn off air purification function,then it will be quit .
Meanwhile,remote control function for disinfection and air cleaner.for example,you could set time in advance and order two above function to work between 10 to 11 o'clock.
There is two ways to control this ceiling light: mobile APP control, monitor control,you can choose which you like.