Product Description
Intelligent led moniter control master bedroom ceiling lamp
LED intelligent ceiling light is a kind of LED as a light source, installed in the interior of the room, the appearance of the light design for the upper part is relatively flat, installed close to the roof, like adsorption on the roof.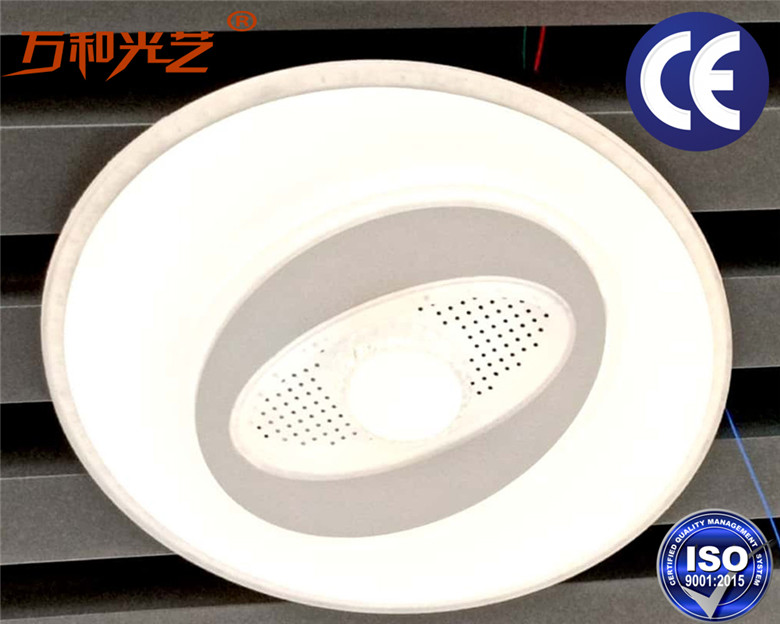 this light has beauty fucntion,there are three colors with differnt function ,like below:
1) red light color : Wave length between 622 to 770nm play the role of removing wrinkles.
2)green light color. Wave length between 492 to 577nm play the role of whitening.
3) blue light color. Wave length between 455 to 492nm play the role of acne.
In addition, this bedroom lamp also has disinfection and air purification function, same as parlor lamp .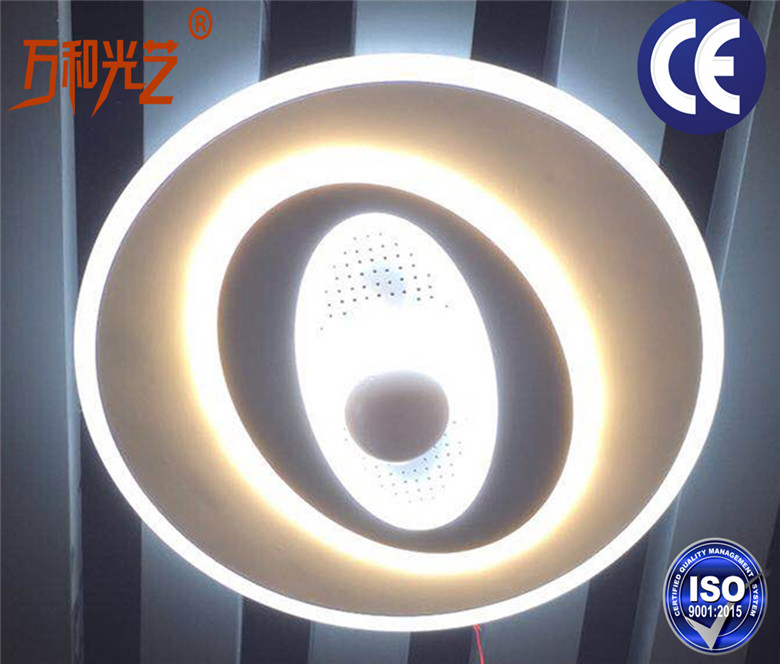 T details advantages as below:
control
Switch on and off the light control, not only through the remote controller, but also can be scheduled to switch on and off the light control by mobile APP.at same time it could control light brightness, light temperature, light color .
share
LED intelligent ceiling light controller has the function of sharing light effect, which can be seamlessly connected to the online store of light effect sharing through wireless broadband. You can choose your favorite from multiple light effects and upload the light effect created by users to the &gt of light effect.Online store, with global home carry out >Internet sharing.
happiness
Light is closely related to mood. Medical studies have proved that orange light can promote appetite. LED intelligent ceiling lamp can adjust the proportion of various light colors by controlling technology, and help users maintain a better mood in the life scenes such as fitness, dining, party and dating at home, so that light can promote happiness.