Product Description
Smart led moniter control principal bedroom ceiling lamp
LED intelligent ceiling lamp with intelligent multi-functional LED intelligent ceiling has been more and more popular with the majority of users, and the price of common products and close to the case.
LED intelligent ceiling lamp, as a high-tech home lighting, has the characteristics of low power, small power consumption, small heat, long life, good stability, high reliability, known as the master of energy conservation and environmental protection reputation.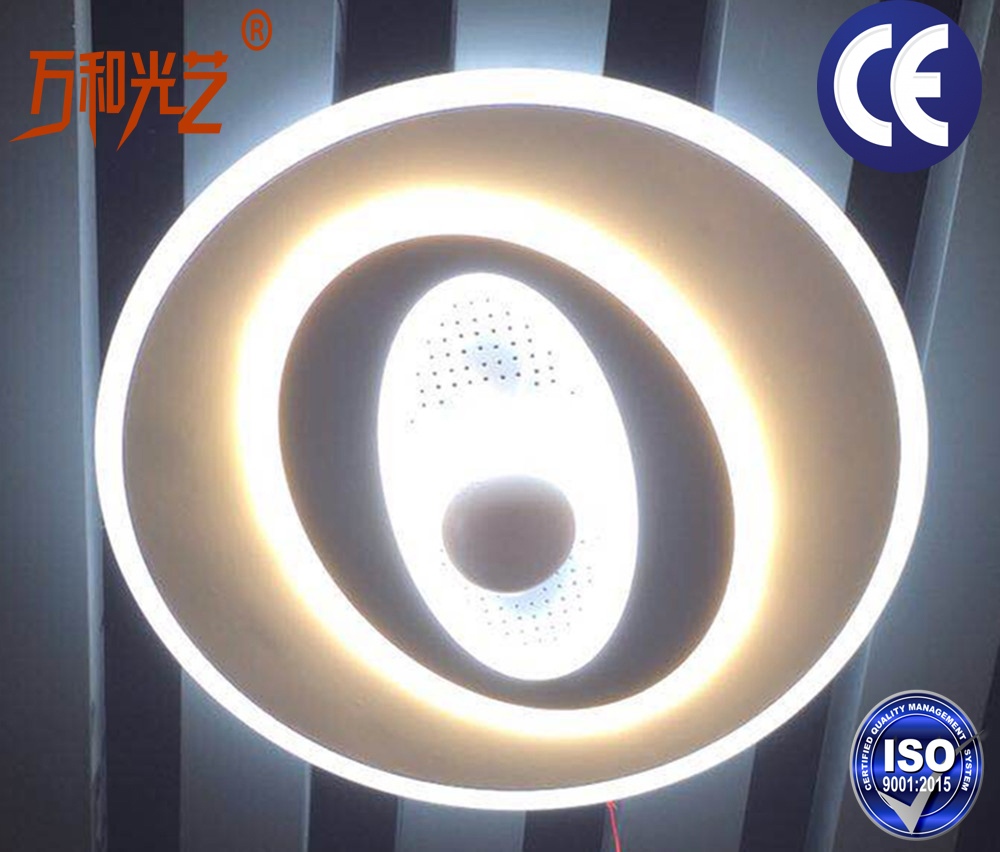 this light has beauty fucntion,there are three colors with differnt function ,like below:
1) red light color : Wave length between 622 to 770nm play the role of removing wrinkles.
2)green light color. Wave length between 492 to 577nm play the role of whitening.
3) blue light color. Wave length between 455 to 492nm play the role of acne.
In addition, this bedroom lamp also has disinfection and air purification function, same as parlor lamp .
There is two ways to control this bedroom ceiling light: mobile APP control, monitor control,you can choose which you like.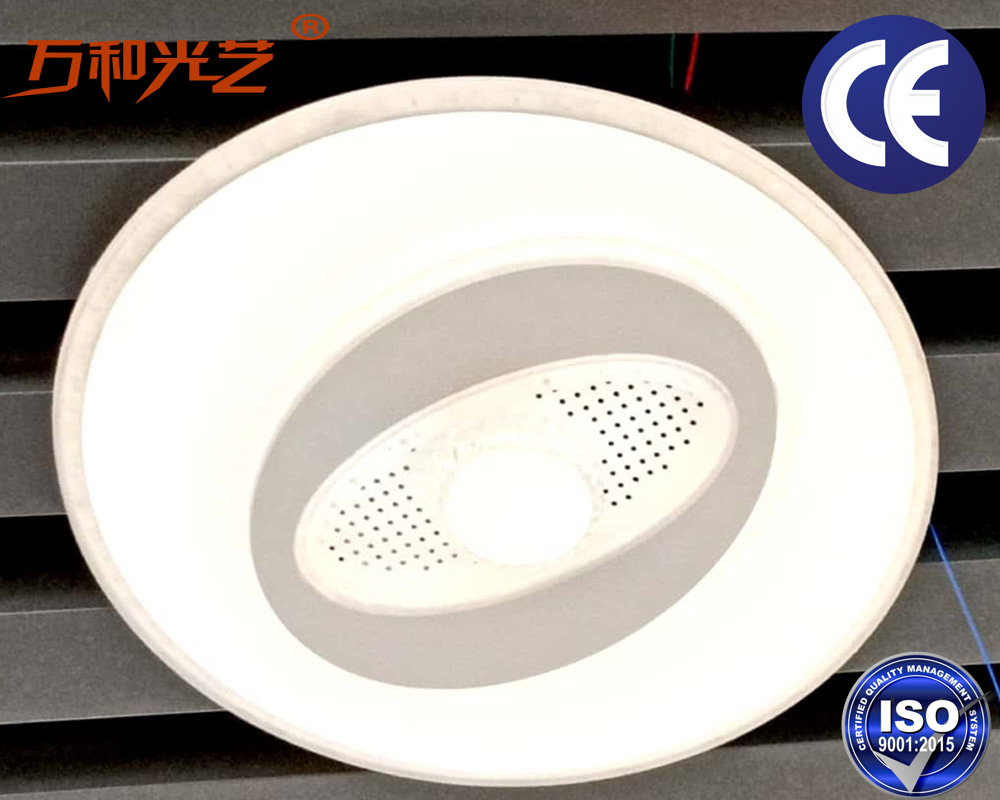 Th