Product Description
Smart app control principal bedroom ceiling lamp
Smart principal bedroom ceiling lamp has been more and more popular with the majority of users.because intelligent ceiling light has the same price as the common products and close to the case with intelligent multi-functional LED intelligent ceiling
LED intelligent ceiling lamp, as a high-tech home lighting, has the characteristics of low power, small power consumption, small heat, long life, good stability, high reliability, known as the master of energy conservation and environmental protection reputation.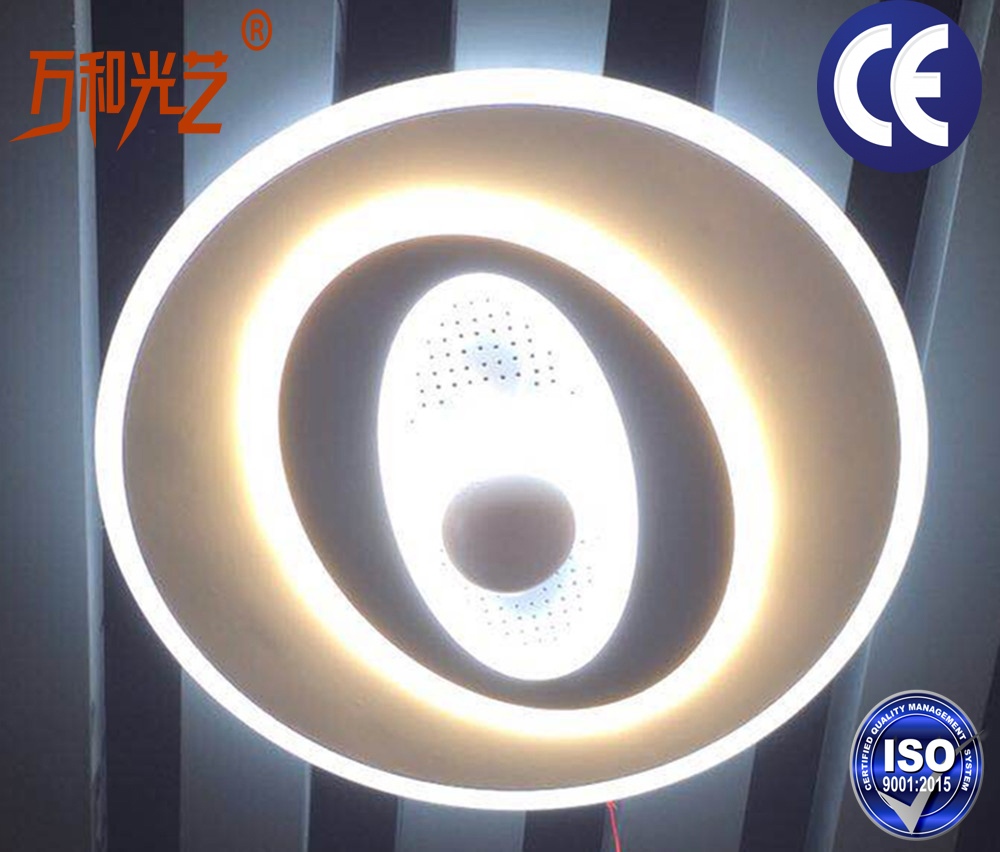 this master bedroom ceiling light has beauty fucntion,there are three colors with differnt function ,like below:
1) red light color : Wave length between 622 to 770nm play the role of removing wrinkles.
2)green light color. Wave length between 492 to 577nm play the role of whitening.
3) blue light color. Wave length between 455 to 492nm play the role of acne.
In addition, this bedroom lamp also has disinfection and air purification function, same as parlor lamp .
There is two ways to control this bedroom ceiling light: mobile APP control, monitor control,you can choose which you like.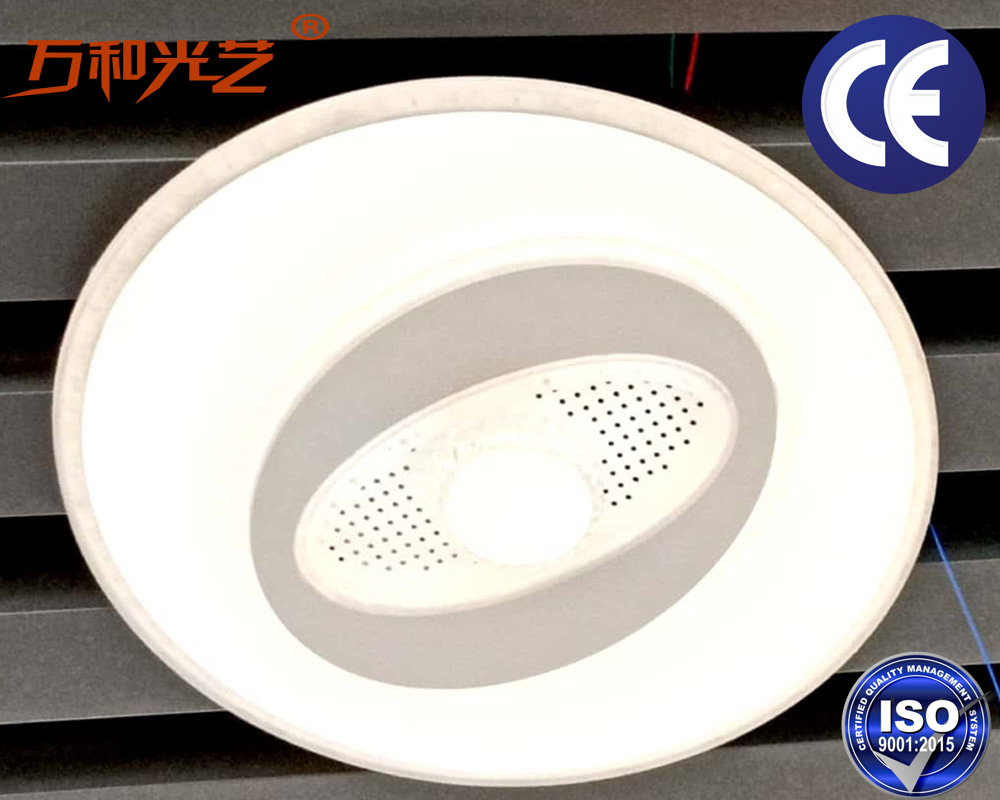 Th while the detail advantage as below:
1) The control of turning on and off the principal bedroom ceiling lights can be controlled not only by remote control, but also by mobile phone APP. The manual remote control of the light switch can also control the timing of turning on and off.That's mean you can control of light brightness, light temperature, light color can be continuously manual control or automatic control.
2) Light is closely related to mood. Medical studies have proved that orange light is more appetitive. LED intelligent ceiling lamp can adjust the proportion of various light colors by controlling technology, helping users to carry out activities at home, such as Gyms, meals, parties and dates;Staying in a better mood during life situations such as parties and dates allows light to boost happiness.